This contest is closed
A big "Thank You Very Much!" to all the people who participated and uploaded one or more photos of their homelab. There is some great stuff in there. From gearslut labs to messy bedrooms, and from garages to really-well-organized workspaces. Must-have homelab tool "the cat" is present too (in at least two places, can you find them all?). The winner is:
Cyrob
. The €100 voucher for the Elektor Shop is for you!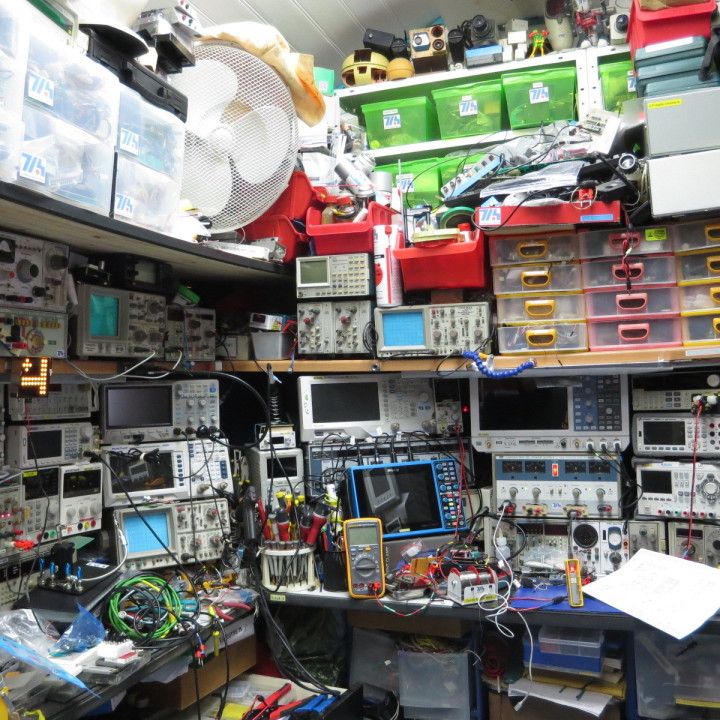 Elektor Labs Summer Contest 2019
It is summer again (at least in parts of Europe), meaning that it is time to run our yearly Elektor Labs summer competition. The subject of this year's summer competition is all but original, but at least it is easy to participate.
Participate now and win €100!
All you have to do is post a photograph of your electronics home lab as a comment below this post and you are in. At the beginning of September 2019, the jury will select the photo it feels is best (the number of stars, views and comments may have an influence), and its poster will be rewarded with an
Elektor e-Shop voucher worth €100
!  

Rules
This sweepstake is about electronics home labs and the photograph must be relevant to the subject. Photos of pharmaceutical and other types of labs will be excluded.
Only photos posted on this page compete for the Grand Prize. Post your photo as a comment to this post by clicking the "Add a comment" button (see illustration above).* DO NOT add your photo as a comment to the post of someone else.
The photograph must represent your own electronics home lab, not a lab you have at work or university, or found at some other research institute or online.
In case your home lab is also your professional workspace, you will have to convince us. (Elon Musk, make us believe you ;-)
Lab staging and tidying it up before taking the picture is allowed.
This sweepstake closes on August 31, 2019 at 23:59:59:999 CET. The timestamp of the post shown on this page will be decisive.
The winner will be notified by email, so make sure to use a valid email address (and read your email regularly).*
The jury decision is final and binding and cannot be appealed.
* You need an Elektor Labs account to participate. If you don't have one yet, you can
create a free account here
.